Facility:
We are a full service breeding farm located in central New York, 20 minutes south of Utica. Located at the end of a road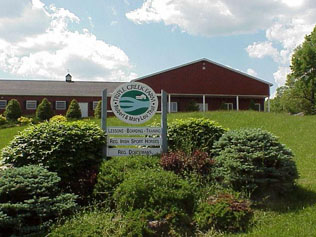 that backs onto thousands of acres of state land and the Brookfield Horse Trail System , it is a horseperson's paradise. This system encompasses 130 miles of horse riding and driving trails and is accessible from our barn.
While offering training in many disciplines including dressage, driving, and equitation, we welcome visitors to our farm and have both purebred and Connemara half-breds for sale. We stand two Connemara stallions that are the sons of Greystone McErrill, a noted producer of world class get.
An indoor and outdoor arena with a full equitation course, as well as driving trails covering almost 600 private acres compliment our facility. There is abundant wildlife to photograph and enjoy. Nearby there are camping or motel facilities. We would be delighted to help you plan your stay here in the beautiful Upper Unadilla Valley.
Our Main Purpose: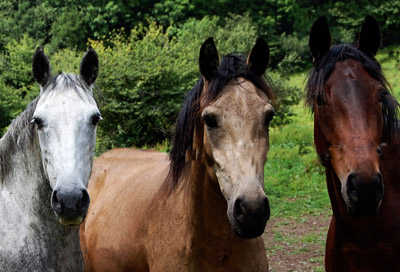 Our goal is to produce horses and ponies that are comfortable in any environment. They have been brought up to find learning new things is a pleasant experience, and are motivated by positive rewards. From their birth, they are imprinted and handled. They come to respect our space and to work with us.
Positive conditioning from birth makes our job easier as we watch them grow.
Connemaras make wonderful family friends. They are versatile, adaptable, intelligent and kind. Their temperament is suitable for any discipline. They make a wonderful mount for a pony clubber, for dressage, or the hunt field, for driving or even working cattle.
Here on the left are three of our young stock that are already working under saddle and have started elementary dressage lessons. They are good on the trails and are learning fence work. The two on the far left are purebred Connemaras by Greystone McErril, our herd foundation sire.
Our two standing stallions, Tricreek Greystone Connor and Tricreek Greystone Riley each earned treats for achievement. Connor produced a lovely filly, Tricreek Greystone Constance, with our Hanoverian mare, and Riley finished Level 2 in Dressage while competing in the East Coast Pony Cup Classes at HITS in Saugerties, NY. He has continued to finish in the top tier of Connemaras at each level and is competing at Prix St Georges, finishing 5th in the country for the National Pony Cup in 2016.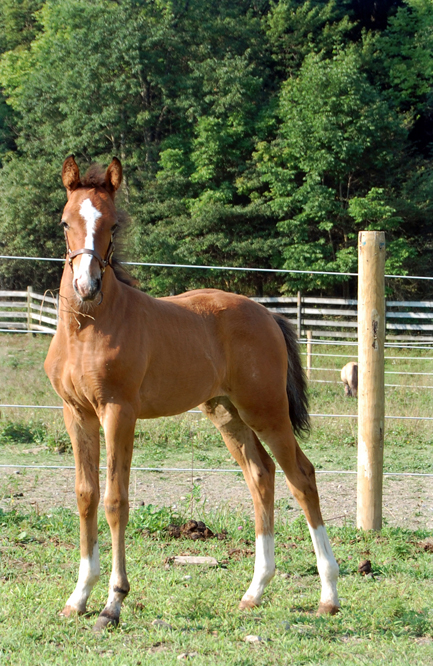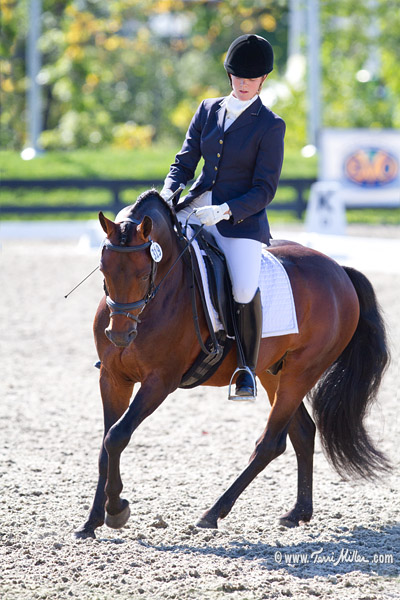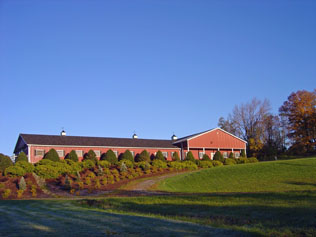 This barn houses our stallions, ponies, and boarders.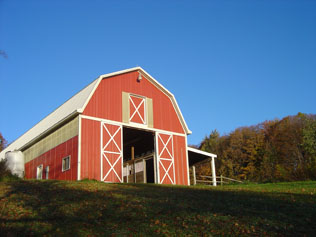 The paddocks are sheltered in the winter and a lovely stream flows through them during the summer months
Triple Creek Farm is blessed with acres of open space for riding or driving.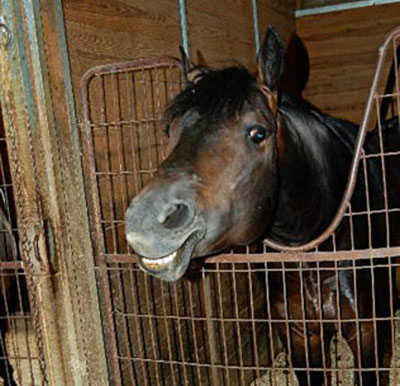 We try to keep them that way...