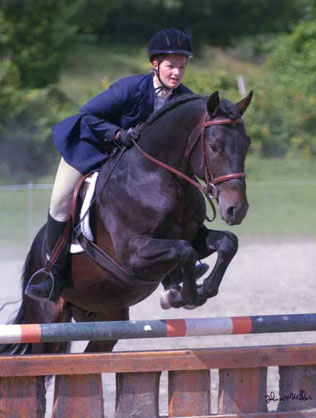 Tricreek Greystone Connor
Conner, who is almost 15 hands high, has been shown successfully in hunter classes, both flat and fences, as well as dressage, jumpers and eventing.  He crosses well with warmblood and thoroughbred mares. Click here to see his pedigree. 
He seems to pass on his excellent temperament to his offspring .  He is a pleasure on the trail and is good as a leader or follower, with mares or geldings and has always been ridden and campaigned with his brother, Riley.
He is shown here on the right with Riley. He won 2nd Place (to his brother) at the P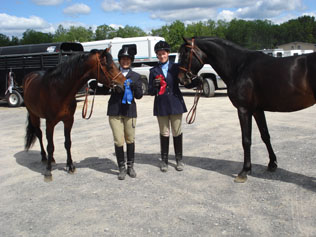 onies on the Hudson show in Saugerties, New York in July, 2010, in the Connemara Stallion Class. Connor was first over fences in the Hunter Division at the same show. In 2009 he won his division at the Region 1 Connemara Show in Woodstock, Vermont in a 2 Phase Event. He was 2nd (also to his brother) in the Open Division Trail Class at the same show.
Connor's dam, Brianna is the dam of Riley's mother, Arianna, so they are very closely related. The size difference is about four inches, with Connor being the taller of the two.
Some of his get are shown below: