Tricreek Greystone Riley
Riley is 14 hands high. Born in 2002, he has come a long way in his efforts to be an all-around pony. He excels at trail trials and has performed as an ambassador for the Connemara breed at the World Equestrian Games in Kentucky in 2010.
He won the Beryl Eddy Memorial Trophy at the 2007 and 2009 Region 1 Connemara Show at the Green Mountain Horse Association venue in Woodstock, Vermont. He competed there in hunters, jumpers, dressage and a two-phase event, winning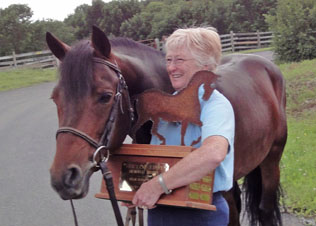 ribbons in all classes and a Reserve Championship.
Riley was Reserve Champion in 2009 at the Onieda County Sheriff's Mounted Patrol Trail Trial which provided a daunting group of obstacles for him to surmount. They included a paint ball gun shot at close range at a metal sign, leaf blowers, metal planks to walk over and large blue plastic barrels to knock over that were blocking the trail. Here's a link to that video, click here .
Dressage at Saratoga brought more ribbons to Riley as he competed at Level 1, Tests 1 and 3. He earned a high score of 68.23 and tied for first place in one of the classes at the Saratoga Race Track where the event was held. This was his first recognized dressage show. See below for a slide show...
Riley is starting his breeding career and has produced several lovely foals. His first foal out of a BLM Mustang, was born in 2009. Below are pictures of her from birth to 2010.
Molly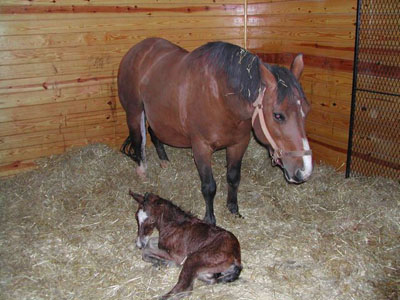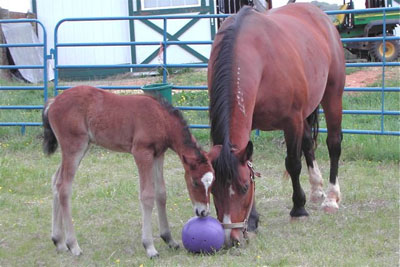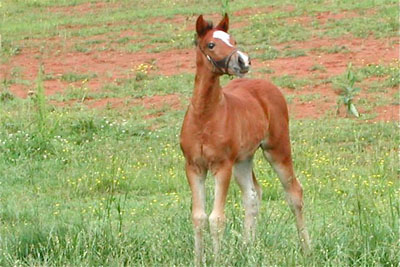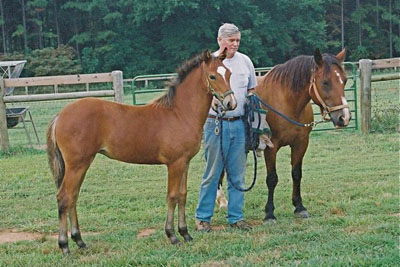 Brielle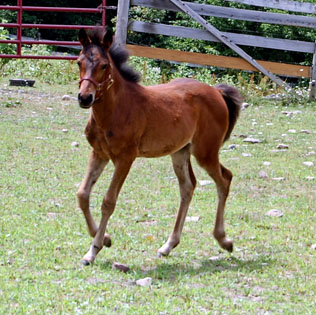 This is Tricreek Greystone Brielle in a photo taken during the summer of 2010, her dam, Tricreek Greystone Ariel, was a Connemara/Thoroughbred cross.
And here's a video of her as she was being born in April, 2010, at Triple Creek Farm.