Riley - Our Connemara Ambassador!
In February of 2010 we were selected by the American Connemara Pony Society to bring our stallion, Tricreek Greystone Riley, to serve as a pony ambassador at the World Equestrian Games in Kentucky. It was quite an honor and the preparation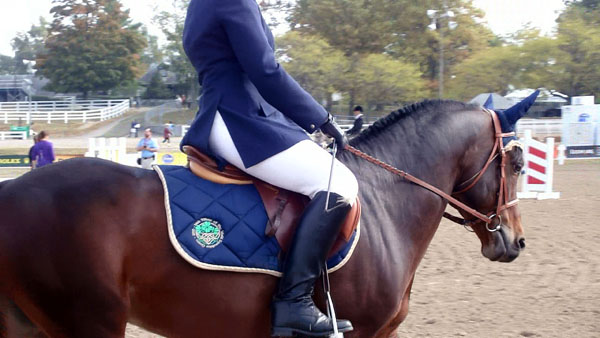 was quite a challenge. After hundreds of emails and considerable veterinary visits to meet the WEG guidelines, we arrived on opening day prepared with a program that included a Prix Caprilli Test and our lively Irish Music. Getting through security and onto the grounds of the Kentucky Horse Park required a vehicle manifest and bomb sniffing dogs to check us out, as well as our folder of required shots and health certification.
Our credentials for the games entitled us to enter the Equine Village where Riley was stabled. There were six pony ambassadors for each block of four days, a total of sixteen days for the game, that had been reserved by the ACPSs. We were there for the first block. We also could watch any of the competitions that were not sold out when we were not working or performing. The Demonstration Ring was nearby, and we had a chance to practice before our first performance with all the other ponies.
We gave daily perf romances, sometimes in conjunction with the Irish Draft Horses. It was a wonderful opportunity for people to get up close and personal with our breed and to see how level headed they behaved with all the commotion going on around the grounds. Below is a video of the performance as well as some pictures.
Arriving at the Kentucky Horse Park
After fourteen hours of driving, we arrive at our motel 15 minutes from the Horse Park (left). We were required to arrive at 7:15 a.m. on opening day. With a 15 minute window of opportunity to get over to the Security Check Point, we arrived on time for the bomb sniffing dogs to check out our truck and trailer, go over our trailer manifest and check our health papers. We then proceeded to the Equine Village where our credentials were again checked (right).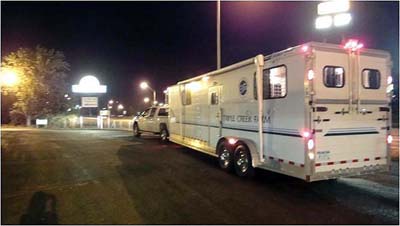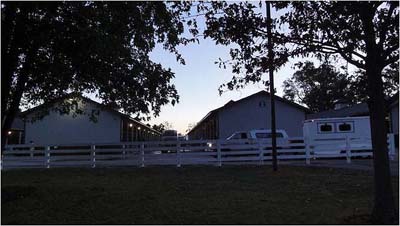 Opening Day
Getting Riley ready and going to warm up at our one practice before the Connemara performance. Bedding was supplied and the stalls were spacious and comfortable for all the horses.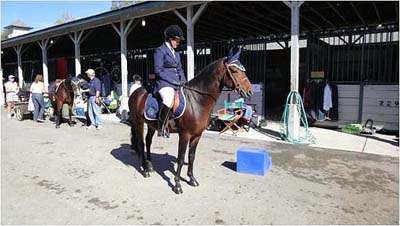 Connemara Ambassadors
Here are all the riders and horses that were part of the Connemara Performance: Ridgetop Windy City with Karen McIntyre, Stonybrook Belmont with Lee Webster, Loughin's Journey with Martha Slamer, Tricreek Greystone Riley with Kim Grescheck, Grey Haven Padraig MacDaire with Dr. Stephanie Burk, and Adirondack A'herne with Cindy Fletcher. After the performance, the riders were able to answer questions about the breed ringside.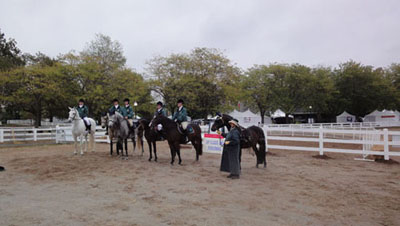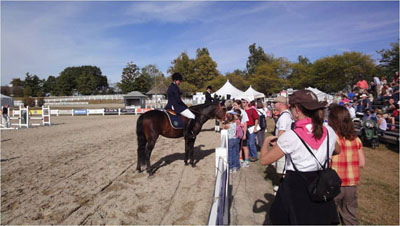 A World Class Event
It was an incredible opportunity to be a part of the first World Equestrian Games to be held in this country. There were amazing breed demonstrations and clinicians performing all day long and into the evening as well as the outstanding competitions. The ACPS booth at the Irish Pavillion proved a wonderful success and was visited by representatives from many nations who were interested in learning more about our wonderful breed. We visited the Ariat Display and enjoyed every minute until we drove through the gate on our way home.